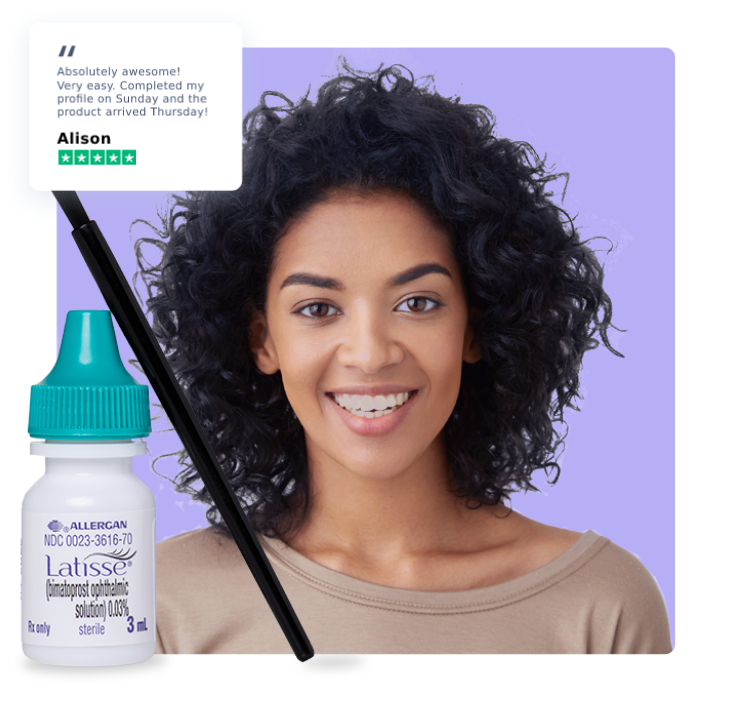 Women's Digital Health Platform
4juliet offers online telemedicine and a variety of customized treatment plans for women's health. Committed to providing quality professional care and genuine prescription medication, 4juliet currently offers authentic Latisse® Kits for eyelash growth.
To begin treatment, each 4juliet member creates a personal profile and completes a medical questionnaire which is then thoroughly reviewed by one of our affiliated licensed providers for prescription approval. Telemedicine provider may call and/or video conference to consult with you as required by telemedicine laws and regulations of the state you reside in.
4juliet provides you with a quick and easy online medical consultation and a customized treatment plan that is safe and appropriate for you ALL from the comfort of your own home! There is no in-person doctor visit required and your medication always gets delivered straight to your door.
Our members also receive complimentary gifts with each shipment! To ensure you receive the highest quality product available on the market, 4juliet offers authentic Latisse® that is sourced directly from Allergan, the exclusive manufacturer. In 2008, Latisse® became the first prescription product FDA-approved to actually grow lashes, while over-the-counter products simply condition the eyelashes to make them appear fuller.
Ready to start your online visit?
If something is bothering you, we want to help. Complete an online visit to get started.